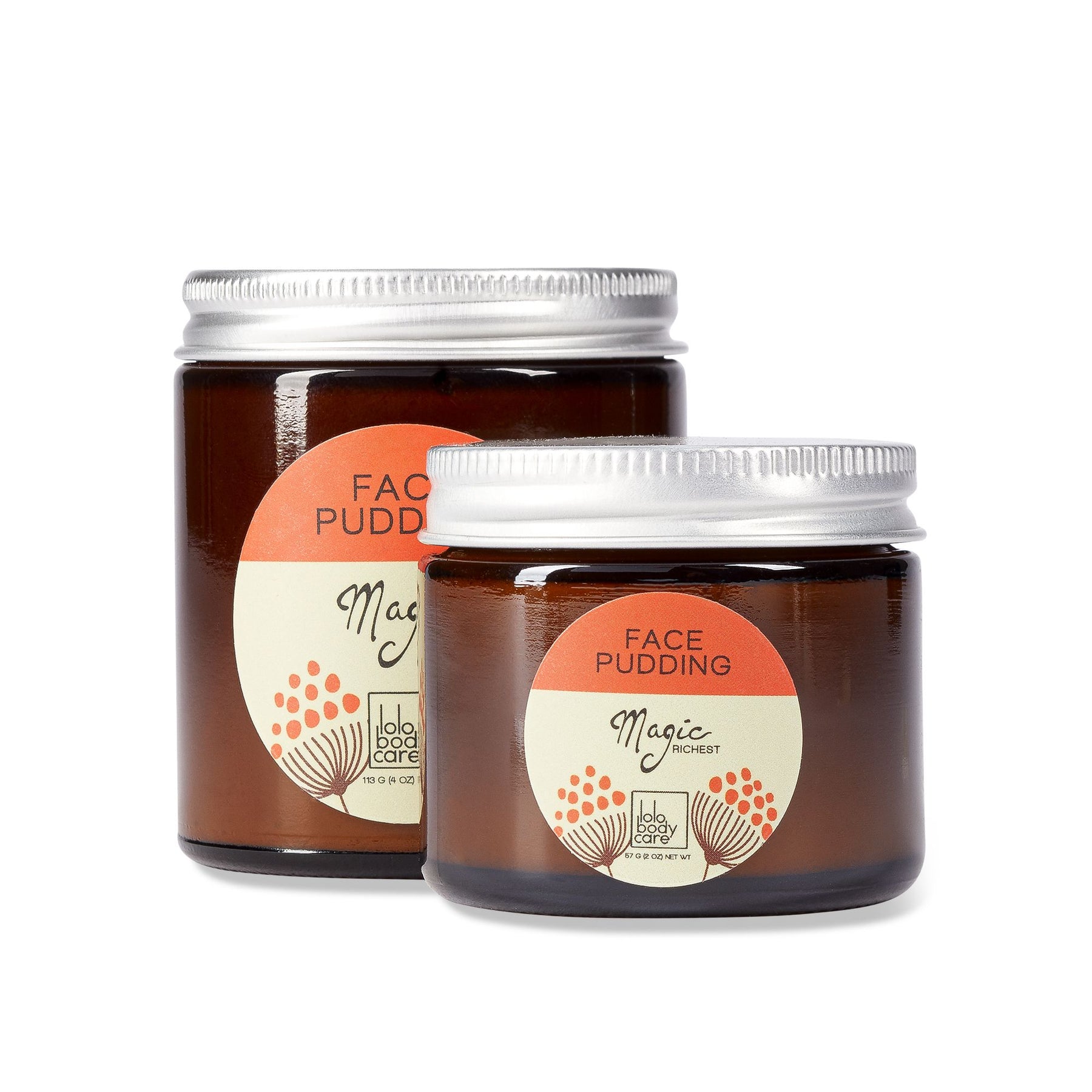 About Face
Our Face Pudding has a devoted following - advocates who have finally found a hydrating product that provides the kind of benefits they expect from us along with the results they were hoping for.

Our luscious and purely perfect face pudding contains nourishing ingredients which are ideal for the face and neck area. Naturally scented and silky smooth, it is thick and creamy like pudding. Give it a try! Your beautiful face will thank you. I mean, it's as they say, the proof is in the pudding!
Use this guide to determine which one is right for you.
**********
BEAUTIFUL: Rich in emollients, not greasy or oily. Will not cause make-up to slide. Naturally scented, Basic does not contain Emu, Hempseed Oil or Argan Oils. Basic is used by those with extremely sensitive skin.
AMAZING: The Beautiful base with added Argan oil and unrefined Hempseed oil.
 Ideal for all skin types. Argan Oil remains one of the rarest oils in the world. Quick absorbing, rich in Vitamin E and essential fatty acids. Hydrating and nourishing, use it daily or nightly. Ideal for all skin types. A TOP Seller.
MAGIC: contains Emu oil,  unrefined Hempseed oil, Squalane, and Rosewood oils. 
This enriched formula is very concentrated. Buy this if you have severely dry skin, scars, or expect to be in dry weather and tend not to stay hydrated. Again, super-concentrated – a little goes a long way.
**********
Our Face Puddings contain no added SPF. Adding SPF would require removing or altering the formula. Then the "magic" would be forever changed.
TIP: TRY BEFORE YOU BUY: Order the sample size.