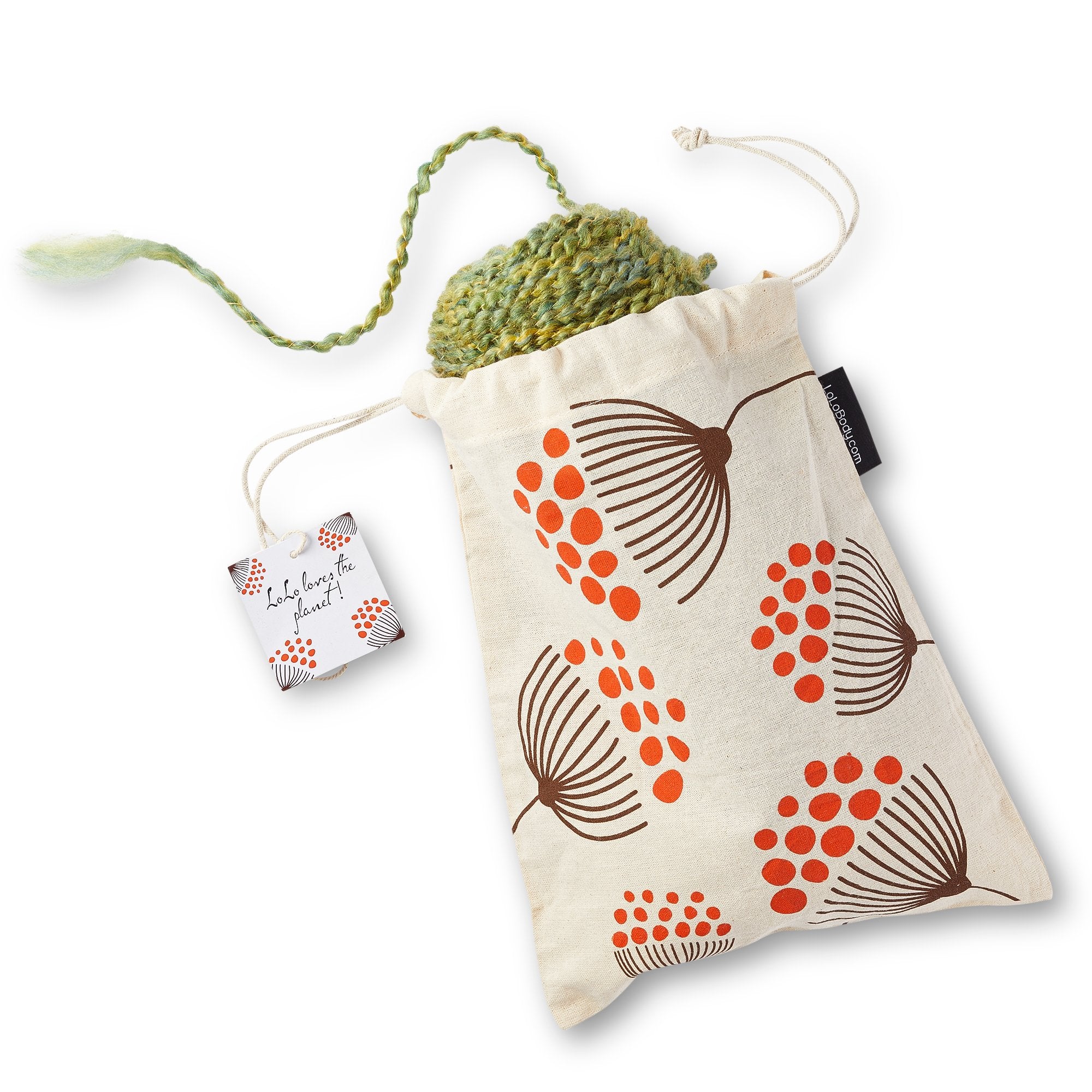 Yep. As of 2018 over 349 cities, countries, and states have banned or taxed plastic bags and/or require retailers to charge customers at the point of purchase (POP) for bags. Most POP bags offered are not comprised of zero waste material and are grocery bag sized, a whopping 12"W x 7"D x 17"H which is not handy for smaller bulk purchases. Many retailers give a discount of a nickel or a dime when you use one of your bags. 

Yes, size matters and size can be wasteful. So we set out to find the perfect eco-friendly bag for smaller bulk purchases and we found it! 
LOLO Eco-Bag:  
Size: 8"W x 10"H size 
Material: 100% organic cotton Fair-Trade Certified. The main benefit of organic cotton is that it is not treated with pesticides, insecticides, herbicides or GMOs. These toxins are harmful to farmers and workers, consumers, and entire eco-systems. A standout effort in the organic cotton movement is to use growing systems that replenish and maintain soil fertility and build biologically diverse agriculture.
Use: Ideal for small bulk purchases, single craft projects, and as a beautiful gift bag. The uses are endless.
Reward: Purchase one of our beautiful bags and every time you bring the bag with you to a LoLo Live event, you'll get $1.00 off your total purchase. Every single time; again, and again, year after year.
But it gets better, every time this useful bag is purchased, one tree gets planted.  Every single bag, every single time. 
We're proud to create a sustainability loyalty program that is both respectful to people and the planet. And we are deeply grateful that you are partnering with us to keep the planet healthy.
Terms and Conditions: Discounts are only given at events that we vend at and only when our bag is presented. Discounts are not given for online sales or given by resellers of our product.