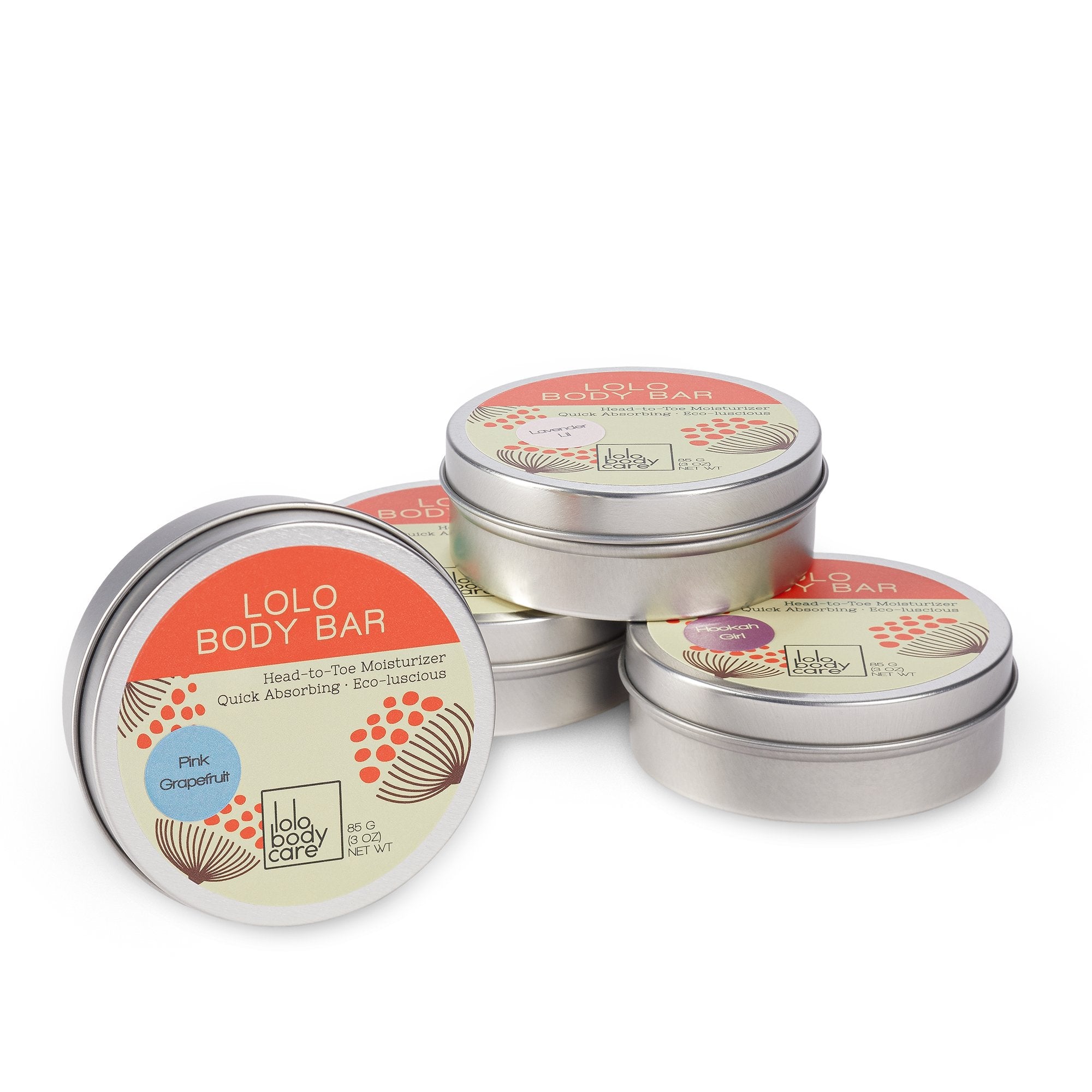 Body Bar
Save

Liquid error (snippets/product-badge line 32): Computation results in '-Infinity'

%
Few things suck more than running out of liquid lotion during any trip. This is one of many reasons to change to a solid moisturizer. They last, and last, and last. Should you find yourself with frizzed-out hair, use a solid LoLo Bar to tame it. Maybe your perfume leaked all over your suitcase or completely evaporated due to elevation; a LoLo Bar can also cover the smell of ancient streets and piles of fresh garlic.
You can travel from the US to India where you stare at marigolds floating down the Ganges, stand in awe before majestic painted elephants, watch women in sari's tear apart concrete buildings with a hammer. Then fly home and feel like you've just landed in Disneyland - all without needing to purchase more moisturizer.
A LoLo Bar costs less than 3 cups of coffee (plus tip) from that place and lasts 50 times longer than your Phone Battery.
Take-Away: You want the most effective, longest-lasting, best smelling moisturizer available. It must be quick absorbing, not greasy or sticky, and fit your lifestyle. The packaging must be reusable or recyclable. LoLo Bars won't explode, leak, or evaporate and are TSA compliant. They last, and last and last.
Bonus: If you would prefer the label to read "Buck Naked" label instead of "Plain Jane", let us know in the comment section. 
______________________________________________

Packaging:  eco-friendly container; reuse or recycle 
Shelf life:  approximately 18 months.  
Storage: cool environment, keep out of direct sunlight  
Recommendations: use on clean skin, great for massage
Free of: parabens, mineral oil, water, gluten, alcohol
Size: Nt. Wt.: 3.0 oz 
Learn More:

>Are you a Smasher or a Popper?
>The Ultimate Guide to LoLo's Scent Personalities
_______________________________________________
Ingredients:
Beeswax, Organic Coconut Oil, Cocoa Butter, Grapeseed Oil, Olive Oil, Refined Hempseed Oil, Vitamin C, Vitamin E, Rosemary Seed Extract, Essential or Fragrance Oils, (Non-Nano) Zinc Oxide

#lolobar      #lololov    #ecoluscious     #smallbatchskincare     #lololotionbar    #lolomoisturizer