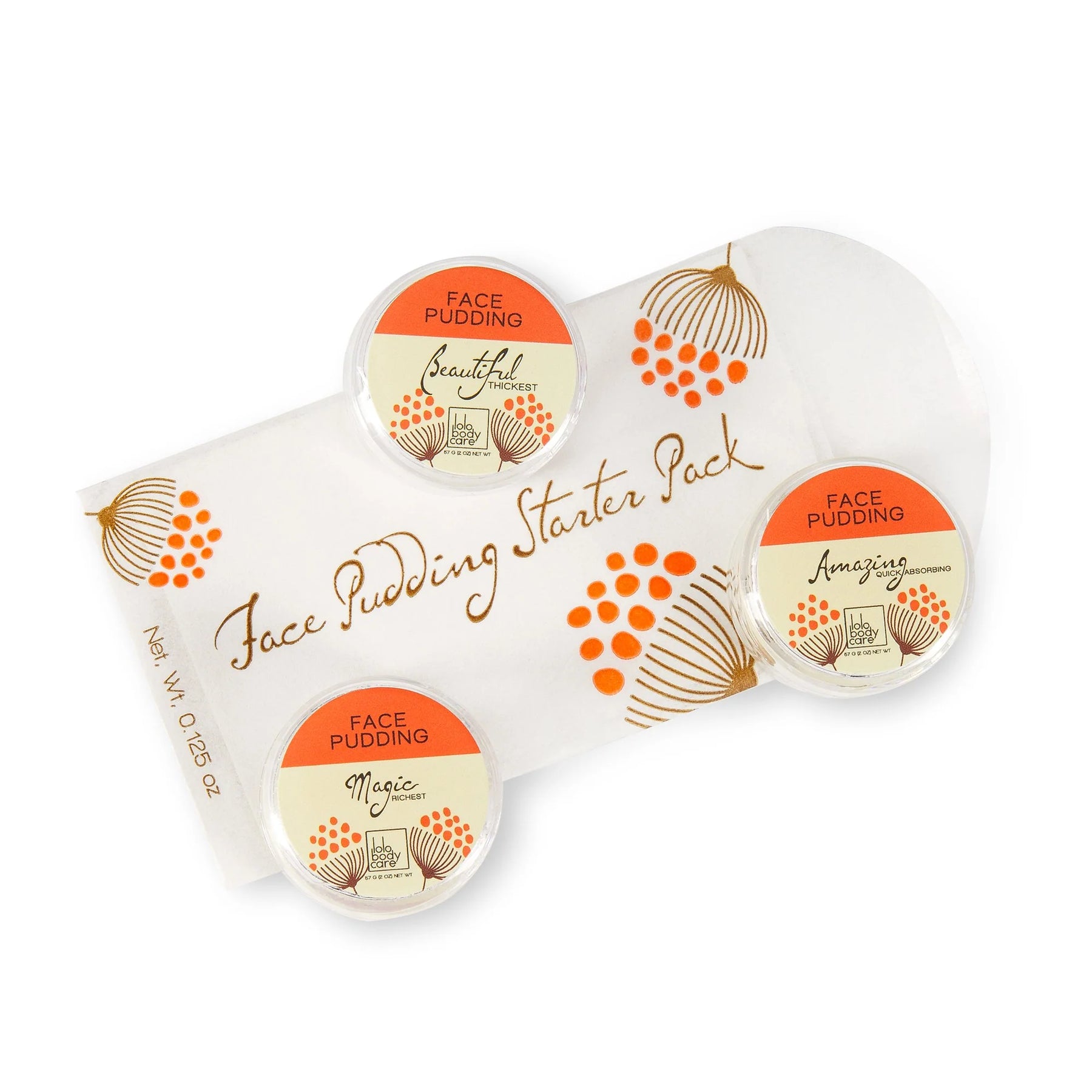 About Face
If you were to visit my grandmother's house fifty years ago, you would have instantly noticed the smell of freshly baked chocolate cake. Peering through the back door, you would have seen her in capris and well-worn dark navy blue Keds among the rows of old-fashioned rose bushes. As she moved to water her shade-loving begonias, you would not have missed her heavily greased face.
 
This was all part of her morning routine: kitchen, garden, and skin care (not necessarily in that order, and coffee first.) 
 
My grandmother walked around her house all day with a greased face, a product of her own making, from a recipe passed down to her from generations past. What she used on her Face, in essence, was a much more salve-like Plain Jane LoLo Bar.
 
Our Face is a blank canvas, and yours deserves a customized routine, your best effort at figuring out what that is, and eco-luscious products. 
 
I used the LoLo Bar on my face for many years. When I reached perimenopause, my Face was asking for a gentler application and something more. That "more" became, Face Pudding, and Beautiful was born. As I continued to age (better than the alternative), I tweaked the original Beautiful formula and developed Amazing and Magic. To this day, I continue to use Magic. 
 
Our Face Puddings, Beautiful, Amazing, and Magic, are a combination of pure ingredients. They are naturally scented and leave the face silky smooth. The rich, creamy formula is actually cooling when it's applied to the face. For me, it creates an "ahhhh" moment. 
My routine is super simple and can be copied for all of our formulas: 

Good Morning: After washing my face and barely patting it dry, I apply Magic and allow it to soak in.

Before bed: I wash my face and put a little bit of Magic in the cup of my hand and add a few drops of Fine Line Serum. I mix it together and apply it to my face, allowing it to soak in. Ahhhhh.
We know it can be difficult to choose which one is best for your skin in the environment you're in -
purchase a sampler pack
 as this allows you to pick and choose the formulas you want to try!  And keeping it sustainable, the containers can be reused for earring backs, seeds, small buttons, etc. Heads up - The containers are not intended for long-term storage of Face Pudding, use the contents within a month. 
You don't have to take our word for how fabulous Face Pudding is;
 

read what others have to say about it.
And you don't have to take their word. Give it a try! 

Your beautiful face will thank you