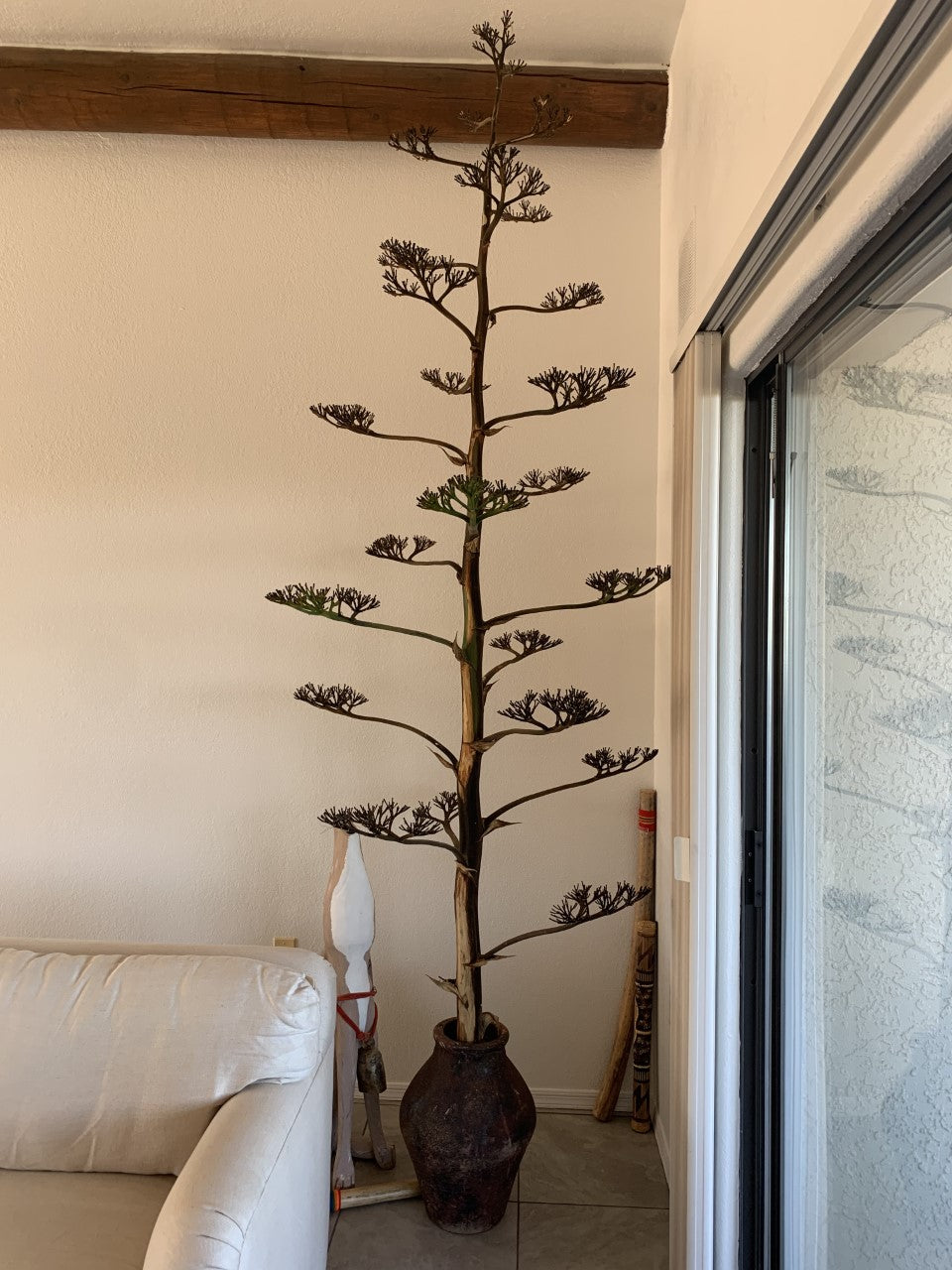 The Perfect SW Alternative Christmas Tree
After my homework on Christmas Trees, I found myself at the intersection of intentional radical self-care and sustainability, tradition, and social responsibility. The antidote? Reflection and responsibility.
Background: I fell in love with this last May when I visited Arizona. It was growing in my neighbors yard. I was puzzled by its appearance as it first looked like a giant asparagus which morphed into a Douglas Fir -  but it was growing out of the middle of (what I thought at the time) a cactus. It's an Agave bloom.
A recent wind storm bloom blew it over. My neighbor visits this area every few years and the landscaper has moved it from the driveway to the curb for trash pick up. I snagged it and brought it home. It was about 18 feet tall and after cutting it, I planted it in a pot with rock. 
It is yet to be decorated. Check back after Thanksgiving to see the results.