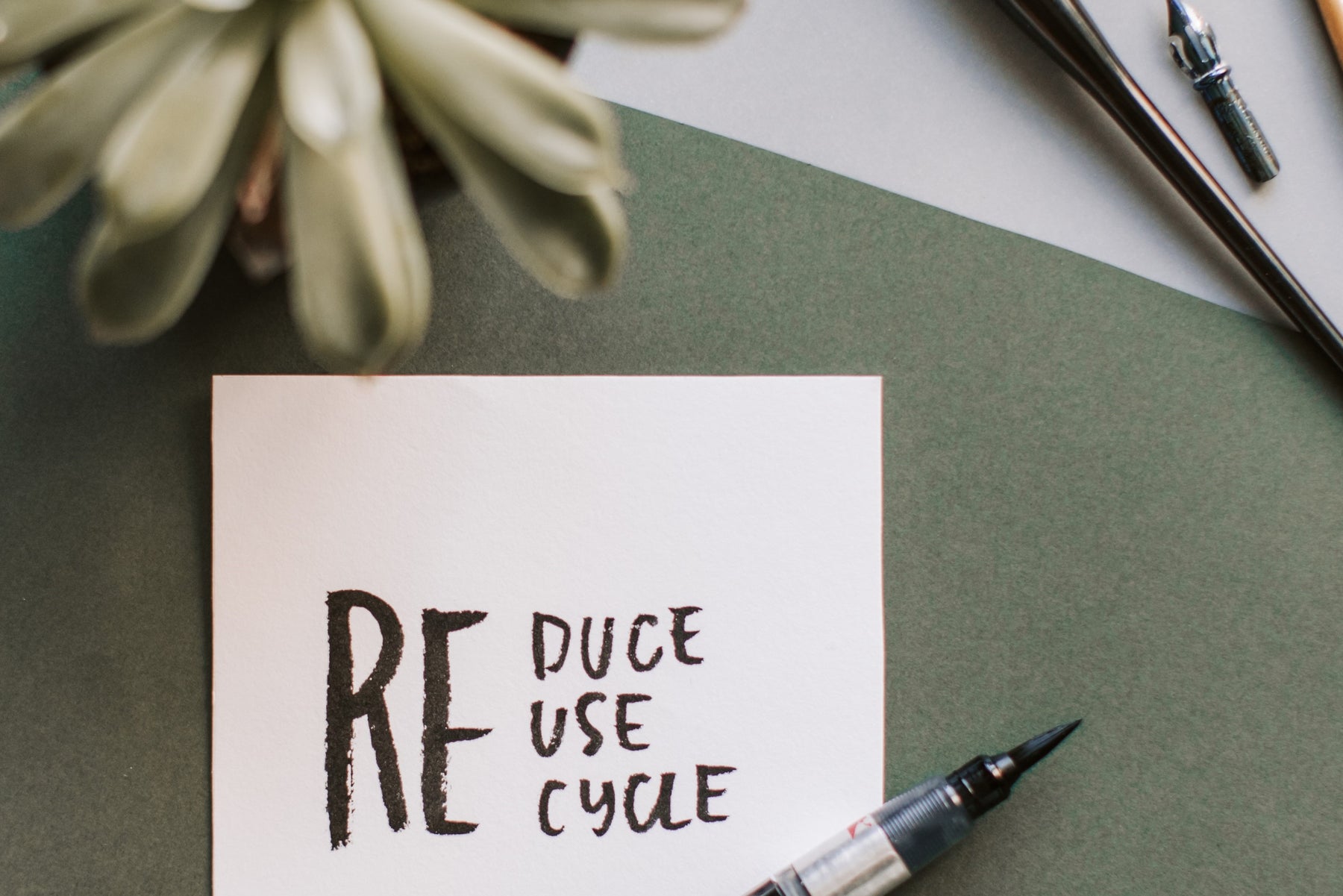 A Sustainable Lov
Lovs are convenient half-dollar sized containers filled with our world-class solid moisturizer that packs more punch than one would guess.
At first glance, it's easy to assume it's not a completely sustainable product; after all, the packaging is plastic. 
Not everything is as it appears; let's take a closer look at the Lov packaging.
Container
Medical & Laboratory Grade Polypropylene (Clear)

Food Packaging Safe

BPA Free, Lead-Free, Latex Free

California Prop 65 Compliant

No Allergens 

No Animal Derived Components

Air and Moisture Resistant Hinged-Lid Design

Sterilizable 

Reusable

Recyclable 

Proudly Made in the USA
Yes, it's "plastic."  It's the "cleanest" plastic we can find that checks all the  boxes for size, price, and contents.
Label
The waterproof label used on all our Lov containers are made from recycled crushed construction rock and minerals, and no water was used! A plus is that they last twice as long as paper/plastic labels and are biodegradable.
Well-loved by customers, bought by the dozens, and shared with family and friends.
Bag
If you order multiple Lovs, they come packaged in a biodegradable, reusable, compostable glassine bag. You don't even need a compost pile, just bury it in your garden.   
Lovs are ideal for:
Stocking Stuffers and Easter Baskets
Shared with family/friends
Kept in a credit card slot in your wallet for quick moisturizer

After you've Lov'ingly used your Lov, the container is ideal to house:
Travel (pinch-sized) Salt/Pepper or Sugar
Garden seeds

Earring back holders


Did you know that Lovs are the most labor-intensive product we make? Each is hand-poured into every liittle container, sterilized, and then labeled.
How to get to the goodies inside
Open the container at the wide tab. Pop it out of the container by pushing on the back-filled portion of the opened container. Or, once open, rub some on your finger for instant moisturizer. 
Lovs, made with Love