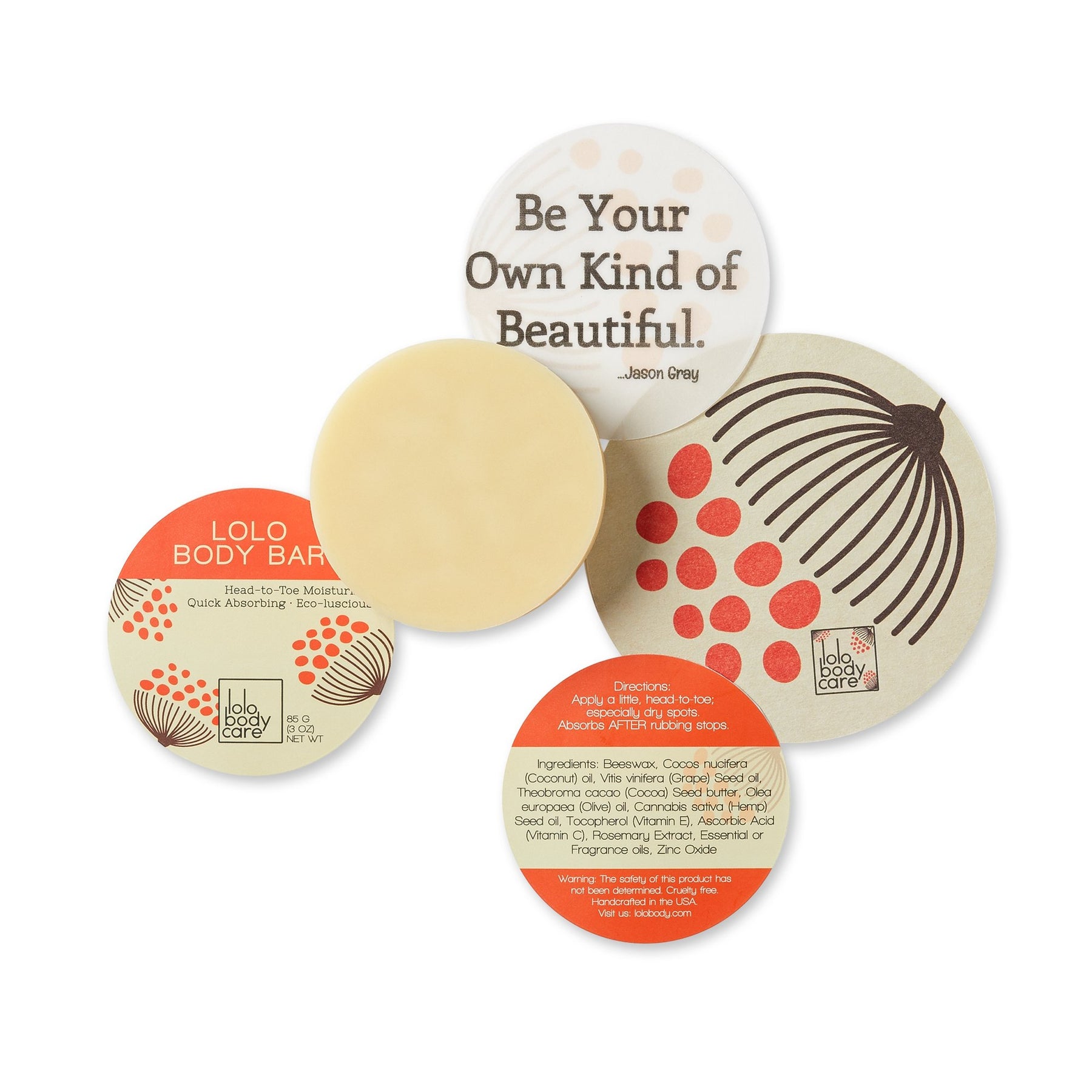 Your Need to Know Guide On Refill Bars
Do I send my tin back? No. Let's reduce our combined carbon footprint. Just hold on to that tin.
What do you suggest I do to prepare for the refill's arrival? We recommend you thoroughly wash and DRY your tin before your new bar arrives. Your refill bar will be ready to slip into a clean container.
How is the refill bar packaged and shipped? Your bar will arrive sandwiched between two pieces of vellum and lovingly placed in a 100% biodegradable glassine bag and packaged in a box with post-consumer reusable fill. We use our standard USPS shipping company.
If my refill bar is in a new scent, will you send me a new label? Yes! It's important to easily identify which scent you're choosing for your day, activity, or mood. To help us get it right, please answer the questions when ordering.   
Will refill bars be shipped year-round?  We want to say that refills will not ship during the hottest months or to "hot" destinations for obvious reasons. Because our facility is almost freezing, some of the cold air get's sealed in the box. We've had great luck with shipping to hot areas because of this. But, it would not work if the box was left in a mailbox all day. We're going to test our assumption during the summer of 2020.  
Can refills be purchased at events? Nope. Sorry. Not until we make our visions of packaging them in donut boxes stacked 50 high go away. What a nightmare! So, for now, refills can only be purchased online.
Do you give refunds on refills? No returns or refunds on refills. Sorry. So please take care when ordering a new scent. If you're unsure, order a Lov to sample first.
What if my refill bar arrives broken or smashed? We take great care in securing and packaging your refill bar, and it leaves our facility, perfectly round. It is our wish that it remains perfectly round when you receive it. We've shipped hundreds of these, and they have all arrived beautifully, perfectly, round. Murphy's law is that something, at some point, will happen. If the bar is smashed or broken, you have two options, but that depends on if you're a smasher or a popper. Once you determine this, please write to us about your options.